Twenty-Five Occasions You Need a Quality Banner Printer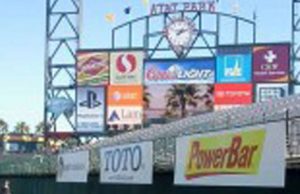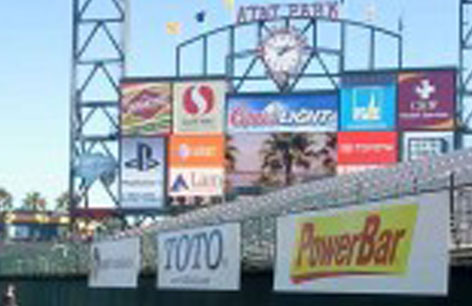 Professionally done banner signage is more useful than you think – which is why an experienced banner printing company is a good partner for your business.
If you haven't been using banner signs in your marketing plan, let us stimulate your imagination. Here are 25 occasions you need a quality banner printer such as Pacific Color Graphics:
Trade show attention grabber. Direct traffic to your booth with a high-profile banner hung from the rafters of a convention center.
School cheer backdrops. A banner with the school logo and mascot adds some punch to the cheerleaders' routine.
On the campaign trail. Make sure the public knows how your name is spelled and what you stand for so they make the right choice when it's time to vote.
Sporting events. Golf tournaments, surfing contests, 6K or marathon races
Store openings or big sales events.
Weather-proof directionals. To allow for windy conditions, simply slit the banner in strategic places.
Wall coverup. Murals are a great way to dress up a dull expanse of wall. They also are an inexpensive way of hiding sections of a wall that could use painting or a new coat of stucco.
Construction sites. Useful for "pardon our dust" purposes or to illustrate to the public what is being built at a particular location.
Flea market stands. A big banner hung from the top of a stand is visible for quite a distance and draws lots of traffic.
Carnivals and fairs. Banners are affordable, which is why they are ever-present at church and school carnivals.
Store window ads. Compelling banner signage is a powerful and often overlooked way to get customers into brick-and-mortar stores.
Tents or canopies.
Rooftop ads. The high visibility of banners make them perfect for rooftop placement.
Chain-link fences. A banner with grommets is easily tied onto a fence. The sign can serve a dual purpose, too: as an advertisement and for privacy.
Theater backdrops. For productions on a budget, versatile banners can set the scene.
Ads on trailers. Talk about mobile advertising.
Farmer's markets. Use banners over and over again to sell fruits, vegetables, baked goods, prepared foods, jams and jellies.
Stadium ads. There's no better location for grand-format banners than inside a stadium. Your signs is exposed to thousands of pairs of eyes for several hours.
A banner hung from behind the speakers' table lends an air of professionalism to the event.
News conference backdrops. Let the world know where and who you are when you make your newsworthy announcement.
Point-of-purchase. Some shoppers need reminding they missed a great deal. A colorful banner at the POP does the trick.
Big checks. Granted, this use for banners is a rarity. But if you are ever in a position of receiving or giving away a large amount of money, it's nice to know this is an option.
Informational displays. When a display that is more permanent than PowerPoint is needed – say, in a museum – banners are ideal.
Floor displays. Because banners signs can be printed on super-durable materials, you can use them on floors for any purpose.
Anywhere you want temporary signage. A huge benefit of banner signage is its portability. Moving the sign from place to place is simple and can be done repeatedly.
Call Us When You Need Grand-Format Banner Signs
If our list of 25 occasions you need a quality banner printer convinced you that your business could use Pacific Color Graphics' banner printing services, call 888-551-1482 today.