Embrace the Power of the Tchotchke for Your Trade Show Event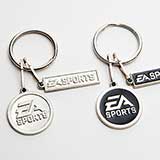 Tchotchkes, also known as promotional items or swag, are practically required at trade shows to keep pace with competitors. For good reason: Items such as pens, caps, thumb drives, and tote bags – printed with your logo or slogan – have a long "shelf life" around offices and homes.
Concerns that giveaways have created a typical attendee who is interested only in obtaining as much swag as possible and ignores sales pitches are legitimate. But the great majority of attendees are truly looking for innovative products, services, and quality business partners. Promotional items still effectively communicate to those potential customers.
Tchotchkes play a role in marketing strategies. Computer and digital-based items such as portable hard drives and mobile applications are popular and well-used promotional items. More companies are selecting "dual-purpose" tchotchkes: in addition to being handed out, items that are relatively small and come in their own package can also be part of a distinctive mass mailing campaign.
Raffling off your company's promotional items instead of simply giving them away is one marketing technique that has helped keep the ubiquitous tchotchke relevant.
A raffle generates more interest in your company and, if attendance is required for winners, guarantees a second visit to your display spaceby the lucky attendee. The prize should be a fairly high-end item.
Pacific Color Graphics can help you choose promotional tchotchkes that distinguish your brand and raise the profile of your company at trade shows. To talk to a member of our team, call 888-551-1482 today.