Estimating Your Trade Show Budget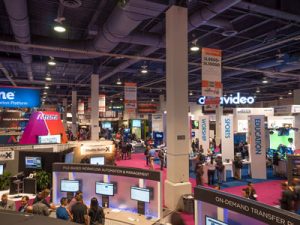 Trade shows are terrific opportunities to market your products and services to a target audience. Correctly estimating your trade show budget is the first step in turning curious attendees into customers.
Pacific Color Graphics has extensive experience with trade show marketing. We create attention-getting trade show signage and displays, while also providing a variety of indispensable promotional items for distribution. Here are our recommendations on setting a trade show budget:
Don't proscrastinate. A solid presentation and employees who are well-prepared leave a strong impression with attendees. Planning should begin months before the trade show begins. Indeed, most companies set marketing budgets that include allocations for trade shows well in advance.
Determine your goals. Deciding what you want to accomplish at the show dictates the appearance of your booth, training for employees who will staff the event, technology requirements, whether you need to rent extra meeting space, and how many employees should staff the trade show.
Use "ballpark" formulas for initial budgeting. One rule of thumb holds that total expenditures will be about three times the cost of exhibit space. An overall budget for $5,000 of exhibit space will be about $15,000. Square-footage costs run from $140 to $160.
Use industry standards to set final costs. In general, labor costs around $90 an hour. Some labor costs exceed that. Per diem costs for food, hotel and car rental run about $300. Implement sources such as www.exhibitoronline.com to find current labor and shipping estimates. This is the step that takes the most time, but is critically important in determining an accurate budget.
Selecting business partners that will help make your trade show memorable is essential. The Pacific Color Graphics team offers both pre- and post-trade show marketing services, such as follow-up targeted direct mailing.
Talk to one of our customer representatives to learn how we can help you plan for a trade show in the near future. Call 925-600-3006 today.