Yes, Print Catalogs are Coming Back
Print catalogs are coming back in a big way, and the Pacific Color Graphics team can help you take advantage of the trend.
Directly mailed catalogs to homes and businesses have long been an effective way of selling products via delivery. Many consumers enjoy leisurely thumbing through a colorful, informative catalog to make buying decisions.
Catalogs were sales generators. Printing several catalogs a year was worth the investment for many companies.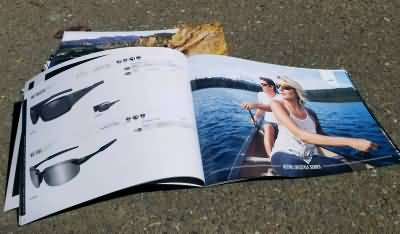 But the Internet momentarily created an impression that as a marketing tool, the catalog was out-of-date. In recent years, many companies eager to establish an internet presence pared or eliminated the catalogs they formerly relied on for out-of-store sales.
Today it's clear the internet has changed only the role of catalogs, not killed them. Major stores that sustained drops in sales are resuming print production. Retailers realized that catalogs are still an important part of the buying process.
Why are print catalogs growing in popularity?
Here's what's behind catalogs' newly-found appeal to modern consumers:
Mass retailers can easily target their catalogs to specific groups based on buying habits. Instead of a single, one-size-fits-all catalog, slimmed-down versions with varying page counts can be distributed to niche households. This efficient distribution of catalogs also results in savings on printing costs.
Companies are utilizing catalogs as a way to establish brand identities and an emotional connection with consumers. Using non-traditional content such as specialized photography, articles, and recipes creates a bond with readers, who then become loyal customers.
Even consumers who are seemingly addicted to their smartphones occasionally reach for catalogs, which have a long "shelf-life" on coffee or kitchen tables.
Studies show that the most loyal customers utilize multiple sales "channels," which includes catalogs as well as the internet and television, before buying a product. Catalogs can also be an effective way to direct consumers to internet deals or final purchases.
A well-designed catalog has the ability to drive sales. The experts at Pacific Color Graphics can help you create and print colorful, informative catalogs – along with mass mailing and fulfillment services – that deliver a targeted message to consumers.
Call us at 925-600-3006 to help you develop and print sales generating catalogs for your business.