Great Ideas for Promotional Products at Trade Shows and Expos
The Latest, Greatest Ideas for Promotional Products at Trade Shows and Expos
Versatility is a big reason that promotional products are a favorite marketing tool.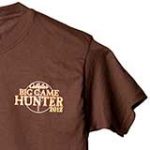 Companies can vary which promotional items are given away according to the event or the target audience. While a new generation of promotional products always emerges to reflect the public's changing tastes, the marketing message of items that carry your slogan or logo remains effective year after year.
Companies that are determined to succeed have a huge selection of promotional staples from which to choose, including sporting goods, office supplies, and clothing. But these items stand out as being particularly popular at recent trade shows and expo events:

Tech accessories. Almost everyone owns some type of high tech device, so items such as stretchable cases that fit all brands of smartphones and pads are in high demand. Another favorite is the power bank, a portable battery that can charge almost any type of mobile device – MP3 players, cell phones, GoPros, portable speakers or GPS systems – when an electrical outlet isn't handy.
Fueled by the boom in craft beers and people's desire to stay hydrated all day to stay healthy, cups, mugs, and glasses are coveted by many trade show attendees. The mason jar trend of recent years is going strong, and a company can't go wrong handing out fashionable tumblers and sport bottles. Stemless wine glasses in a teardrop shape are also among the latest offerings.
Selfie sticks. You would assume these telescoping wands that enable you to snap a photo of yourself are popular just with young people. But selfie sticks, which come in a variety of prices, are hot with lots of target customers.
Even if you gave away tote bags or t-shirts last year, check out the latest designs for such items. Consumers have a strong desire to stay current with the latest styles.
And…if you would like someone to just handle all of this for your company, you have come to the right place. Pacific Color Graphics provides easy to use company stores so your departments can order what they need, assign costs, and provide consistently branded promotional products for events, vendors, and even employees. We even manage changes, stocking and shipping!
If it's been a while since you've shopped for promotional products for trade shows or expositions, Pacific Color Graphics suggests taking a look at the line of promotional items we offer. Call 925-600-3006 today.