Four Surefire Ways To Improve Your Direct Marketing Response Rate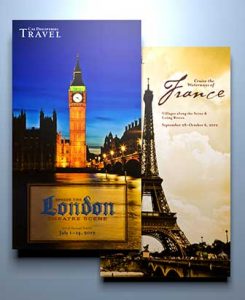 In today's cyber world, direct marketing continues to thrive because of the huge amount of consumer data available to companies today. A direct mail campaign, when properly executed, is a cost-effective method of building sales quickly.
Pacific Color Graphics offers these four surefire ways to improve your direct marketing response rate:
Leverage your warm list. A "warm" list is composed of existing customers or potential customers who have indicated they are interested in what you have to offer. A sales approach for this target market should be more specific than for less-qualified prospects. For example, instead of asking homeowners who want to cut down utility bills to visit a website for more information, invite them to a landing page that includes tips on how to find a contractor that installs energy-saving heating and cooling systems.
Explain how you are different from your competitors. Consumers overwhelmed with marketing messages instinctively discard most direct mail. It's important to separate your brand from others by clearly emphasizing your company's strengths. These may include personal one-on-one service in brick-and-mortar stores, a valuable product, or convenience.
Give more than one compelling reason to respond. Consumers like options. By offering several calls to action, you give potential customers more reasons to reply to your message. Improve response rates by providing multiple ways to respond, including via website, phone call, in-store, e-mail or conventional mail.
Make certain your design is innovative. Professionally designed and produced mailers are essential to communicating a message of quality. A modest investment in direct marketing materials with eye-catching graphics and informative text pays off with above-average response rates.
The team at Pacific Color Graphics can help you improve your marketing response rate. Our services include digital printing and finishing of mailers, distribution and fulfillment. We're experts at tailoring marketing materials to appeal to your target audience.
Sit down with one of our customer representatives to discuss your next successful direct marketing campaign. Call 888-551-1482 today to set up an obligation-free appointment.