What Drives Consumer Spending?
At Pacific Color, We Know What Makes People Buy!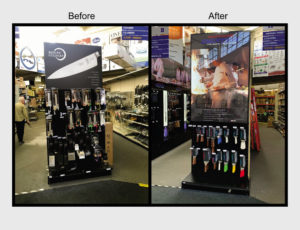 Imagine if you could tap into the consciousness of consumers and understand exactly what makes them buy? While we may never be able to do that, as every consumer is different, we do know that there are many social factors that influence consumers and they are some of the biggest reasons why people buy.
At Pacific Color Graphics we can help you to understand just what drives consumer spending and how your packaging design and display can tap into those drives. Our experts have experience in creating designs that will satisfy the needs and wants of consumers.
Packaging That Caters to the Consumer
The exact reasons behind buying habits are unique to every person, but there are many social influences that can affect consumers. Every person has purchased products because they wanted:
To be liked and appreciated
To feel important, stand-out and feel cool
To have a meaningful experience
To save money, time, or for convenience
Understanding that these are core reasons behind buying products, Pacific Color Graphics uses a combination of colors, fonts, and quality materials to create engaging packaging and displays that can inform the consumer as to how the product will affect their lives.
Pacific Color Understands the Consumer
Understanding the type of consumer that is buying your product is a great first step in designing product packaging and displays. Consumers who want to be liked will gravitate towards product packaging and displays that market your product as popular and in demand. By purchasing your popular product, they will feel as though they too have become popular.
For those who want to feel important or have a meaningful experience, high quality packaging materials can make a product more attractive. The good quality of the packaging materials is telling the consumer that the product is worth buying.
Finally, simple and to-the-point packaging and displays can attract consumers who are looking to save money and time by buying your product. A clean design tells potential buyers that your product will work efficiently.
Though the reasons why people buy can be complicated, there are many social factors to consider when designing packaging and product displays. If you're looking for a company that understands why consumers buy, choose Pacific Color Graphics. Click here to contact us online or call us at 888-551-1482 to start designing packaging for your product today.