What to Look for in Corporate Merchandising Store Software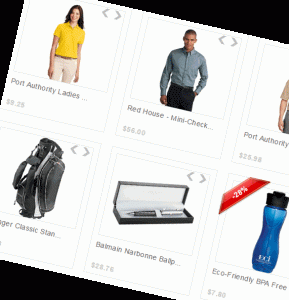 Many businesses understand the benefits of operating an online corporate merchandising store, but may be uncertain what type of company store software is the best fit for them.
Company stores save time, energy and money in maintaining a common location and ordering method for INTERNAL items like branded apparel, approved tchotchkes, office supplies, printed materials for marketing and sales, and even reserving equipment and gear for tradeshows!  By coordinating a store with a fulfillment center who can not only manage the store but provide the stock and printed materials you need, a business and be sure to have what it needs, in stock or delivered.
Whether you are considering an online company store for the first time or wish to upgrade your company store, here are Pacific Color Graphics' recommendations to keep in mind when shopping for company store software:
Check out software demos. A credible provider of company merchandise store software will allow you and your employees to view and "test drive" examples of their applications.
Look for company store software that is easy to use. This is particularly important if a wide range of employees will be using the store and training is an issue. Eliminate software contenders that are unnecessarily complex in favor of more intuitive applications. A small business may be able to save money by purchasing company store software that is limited in scope but still offers the functionality that is required.
Make certain the merchandise software is capable of accommodating all the product information, including images, that employees need to make wise order decisions. The software should also be easy to update as your company grows.
If the corporate store software is replacing your present company store, make sure it offers real improvements. Unless price savings is the major concern, swapping applications that are similar is a waste of time.
Make sure your new company store software offers all the functionality you require. Solicit suggestions from employees to compile a list of the features you require from a company store. For example, many businesses find automatic inventory updates handy for when supplies run low, or they want software that can be easily customized with company logo or colors. Other functions such as order tracking, expenditure reports and password capability are also important.
Installing and managing company merchandise store software is one of Pacific Color Graphics' many marketing services. Call 925-600-3006 to learn how a corporate store can help generate sales for your business.