The Difference between Offset and Digital Printing Formats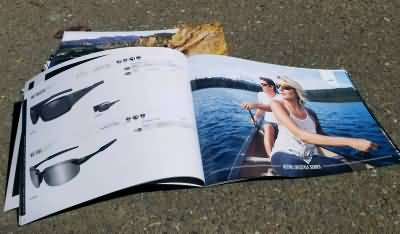 The Pacific Color Graphics team uses digital printing on most projects, but we also have the capability to create crisp, vivid prints through the offset method. The format that works best for you depends on the project.
Here is a brief explanation of the difference between offset and digital printing, and the benefits of both:
Offset Printing
First developed in 1875, offset remains a popular printing method today. Instead of an inked plate pressing directly onto a surface such as paper, offset utilizes an extra step.The plate transfers inked images and words to a rubber roller, which then presses onto the surface to be printed.
Digital Printing
Many home computer users are familiar with digital printing, the process by which a digital image is recreated onto a surface using tiny dots. The more dots per inch, the greater the resolution of the printed image.
Benefits of Digital Printing
We can create proofs, and then inspect them for accuracy before a full allotment is printed.
We can easily alter images, colors and words during a digital printing run. Customizing a segment of a press run is easy to do without slowing down the overall process.
Setup for digital printing is minimal compared to offset. Quick turnaround projects of relatively small size, we nearly always print digitally for this reason.
It is less expensive to produce small runs digitally, rather than using other printing methods, including offset.
Benefits of Offset Printing
Large runs are less expensive. Because they never touch the surface that they are printing on, printing plates can create consistently sharp images and words for large runs. The larger the run, the greater the price drop per printed unit.
Custom inks are more readily available for offset printing projects than for digital runs.
Print quality is outstanding. When accurate color reproduction is essential, offset is the best choice.
The offset method is an excellent choice for printing on unusual or odd-shaped surfaces such as cardboard or posters.
Which process works best for your marketing project? Our customers in Silicon Valley, Walnut Creek and San Francisco count on us for expert advice about their printing needs.
Talk to a Pacific Color Graphics expert to learn more about the difference between offset and digital printing. Call 1-888-551-1482 today.