What Does Sustainable Packaging Mean?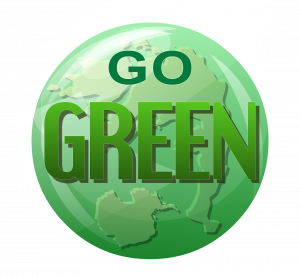 Are you looking for a greener product packaging solution? Making the switch to innovative, functional, sustainable packaging can be a win for all, promoting the health of the environment, the economy, and your business. Pacific Color can help you bring your sustainable packaging vision to reality, evaluating your current packaging design and identifying opportunities to develop more eco-friendly materials and systems.
Key Qualities of Sustainable Packaging
Understanding the fundamental aspects of sustainable packaging is crucial to implementing effective changes in food and retail packaging. How can you identify sustainable solutions? Sustainable packaging:
Is safe, healthy, and beneficial throughout its life cycle
As the population grows, responsibly sourced, eco-friendly packaging that is effective from creation through the end of its life cycle will be crucial to meeting high demands for goods and resources without negatively impacting the environment.

Meets industry criteria for performance and cost
Our design team has the skills and experience to help you minimize packaging system costs and support profits, devising efficient, safe, cost-effective solutions that further your business goals from creation through end of use.

Can be sourced, produced, shipped, and recycled using renewable energy
Fossil fuel use is a chief driver of environmental issues, including climate change and pollution. Switching to production methods and systems that rely on renewable energy offers a solution to these rising challenges.

Optimizes the use of renewable/recycled materials
Our package design experts can open your eyes to available recycled, renewable, and bio-based materials that meet your needs, formulating a solution that conserves resources, limits carbon emissions, supports the future availability of materials, and reduces the waste stream.

Is produced using clean production methods
Pacific Color can help you reduce risks to humans and the environment throughout the life of your packaging using eco-friendly inks, labeling, and materials, conserving energy, water, and raw materials throughout production, and controlling emissions and waste.

Is recovered and used in biological/industrial closed-loop cycles
Discover ways to reuse packaging components, repurposing them into future generations of packaging, achieving a closed-loop system, the epitome of sustainable packaging design.
Examining the Process of Reaching Sustainable Packaging Goals
Though the more rapidly you shift to greener packaging, the greater your environmental impact will be, meeting your ultimate sustainability objectives doesn't have to occur overnight. Our team can help you evolve, considering your business and ecological objectives, creating a roadmap to packaging improvements, and leading you on the journey to becoming part of a sustainable, closed-loop system.
Winning Examples of Sustainable Packaging in the Marketplace
The Sustainable Packaging Coalition offers an array of collaboratives, tools, applications, and examples to help you formulate and achieve your sustainable packaging goals, of which our design team has a thorough knowledge. As an Alameda County certified Green Business, we know the route to sustainability, having made the journey ourselves. We can help you meet your goals, offering an expansive line of sustainable packaging options such as biodegradable inks and labels, and creating updated packaging designs that are true to your brand and capture the attention of today's increasingly eco-conscious consumers.
Are you ready to make the switch to sustainable packaging? Ensure a successful, smooth transition with the help of Pacific Color Graphics. Request an eco-friendly packaging quote today.