Pacific Color Creates Eco-friendly Packaging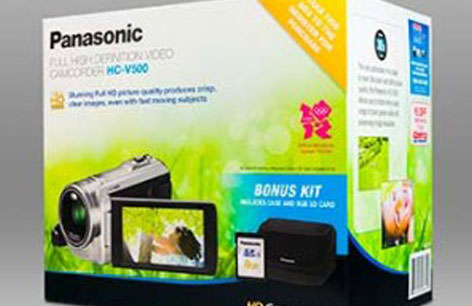 The landscape of product package design is constantly changing, and it can be hard to keep up. Pacific Color Graphics has the knowledge and experience in custom package design to make your products stand out. Consumers are demanding more from their product packaging, both in the materials and the amount of packaging used and we want to help you put your best foot forward!
Recently, online retailer Amazon has begun taking steps to reduce packaging shipping and material costs by inventing a 'Frustration-Free Packaging Program'. They are challenging companies to design packaging that reduces waste, lowers costs and of course, decreases consumer frustration.
Amazon's goal is to have merchants design packages designed to minimize shipping waste (and costs) rather than designing purely for sales shelf and point of purchase.
At Pacific Color, we have already taken steps to design our packaging in this way and can show you how it's done.
Our Experts Design Superior Packaging
Pacific Color Graphics has experts who design custom packaging that will elevate your product. We offer the best in product packaging because we take careful steps in creating packaging that will connect with the consumer:
Eco-friendly packaging. Creating packaging that reduces environmental harm is about more than just using recyclable materials. Reducing the size of packages and using as few components as possible is key. Consumers will remember a product that has taken steps to be as eco-friendly as possible.
High-quality materials. Consumers can tell when packaging materials are luxurious, and they can tell when they are cheap. The right materials can make a big difference for the appeal of your product, so we use high-quality and recyclable materials that will reflect the value of your product.
Emotional Bonds. Consumers instinctually create emotional attachments with product packaging, whether they realize it or not. We use a mixture of font, size and color to connect with your target consumer. Larger font and brighter colors work for younger consumers, while adults may enjoy more muted packaging.
Structural Package Design for Shipping and Appearance. The perfect structural design for your product can ensure shipping optimization is taken into consideration, while the product isn't damaged. And that it stands out, and is appealing to consumers. The trend of eco-friendly packaging has pushed us to create packaging structures that use the minimum size and materials needed while maintaining security for your product.
Choose Pacific Color for All Your Packaging Needs
If you want to create eco-friendly packaging for your product that will put it a step ahead of the competition, choose the experts at Pacific Color Graphics. We will go above and beyond to satisfy your packaging needs. Call us today at 888-551-1482 or click here to request a quote for your new product packaging design!
Our clients work and thrive in these areas and throughout the US:
| | | | |
| --- | --- | --- | --- |
| California: | | | |
| Burlingame | Modesto | San Francisco | Tracy |
| Danville | Mountain View | San Jose | Union City |
| Foster City | Oakland | San Leandro | Walnut Creek |
| Fremont | Palo Alto | San Ramon | |
| Hayward | Pleasanton | Silicon Valley | |
| Livermore | Redwood City | Sunnyvale | |
| | | | |
| Arizona: | | | Nevada: |
| Chandler | Paradise Valley | Surprise | Henderson |
| Gilbert | Peoria | Tempe | Las Vegas |
| Goodyear | Phoenix | | |
| Mesa | Sun City | | |