Top Five Business Promotional Items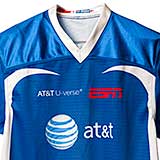 Consumer expectations are raising the bar on promotional products. With target audiences demanding more choices and greater functionality, the team at Pacific Color Graphics provides its list of the top five business promotional items:
Drinkware. Drink containers for on-the-go consumers are now multipurpose. Tumblers with compartments to hold ice or vitamin supplements are growing in popularity. One bottle even comes equipped with a detachable Bluetooth speaker.
High tech products. Chargers for a smartphone-crazy population are huge. Promotional chargers feature multiple ports, wristbands for portability, even strobes that provide handy illumination. Additional accessories for cell phones, such as screen wipes and wrist straps, are also big. Other tech products include portable Bluetooth speakers for the home, office, or hotel room.
Sportswear. Sweatshirts and caps will remain promotional staples in the foreseeable future, but the options for promotional sportswear are expanding. Virtually any type of active wear you can imagine, including socks and scarves, can be customized for promotional purposes.
Fitness trackers. Fitbit is popular but not the only brand of fitness tracker. Other brands such as Garmin and Withings offer quality trackers that do more than just count steps. Features include built-in GPS and and heart rate gauges.
Bags and more bags. As with other promotional items, bags of higher quality are the norm today, not the exception. A durable bag is necessary in order to carry all that free promotional stuff – or items purchased during a trip to the mall or supermarket. Vendors of promotional products are meeting the demand for bags that don't wear out quickly by making them with nylon liners and stronger materials such as burlap and denim.
Personalize Your Promotional Products
A quality promotional item becomes that much more desirable when it's personalized. Printing the name of a regular or potential customer on a promotional product helps them identify more closely with your brand.
Learn more about how the top five promotional products for 2017, 2018 and even 2019 and beyond can boost your marketing efforts by meeting with a Pacific Color Graphics customer representative. Call 888-551-1482 today.