How We're Different From Other Promotional Products Companies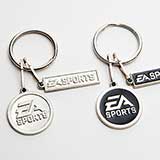 Most promotional products companies don't offer a full range of marketing services – they're simply suppliers that take your order. Once you receive the items, it's up to you to figure out how to best use them to market your brand.
Pacific Color Graphics differs from run-of-the-mill promotional products companies. We work with your team to develop an end-game strategy that effectively uses promotional items as part of an overall marketing approach.
We're experts in all types of digital graphic printing. In addition to promotional product marketing, our talented staff collaborates with your employees to create banner signs, innovative packaging, attention-getting trade show signage and booths, and point-of-sale displays.
We offer more than most promotional products companies
Pacific Color Graphics also engineers compelling direct mail campaigns and designs, installs and operates online company stores. The result is a powerful, customized marketing plan aimed at the consumers you most want to attract.
Promotional products are among the most popular methods of establishing new brands or providing existing brands with a new look. Giving away clothing such as hats and t-shirts, sporting goods, office supplies, and tote bags printed with your logo or slogan is cost-effective. For a small investment, items that are highly visible and used often, such as golf towels, thumb drives or polo shirts, will publicize your brands continuously, over months and even years.
We can print your logo on virtually any item. With clients such as AT&T, University of California-Berkeley, and FedEx Kinko's, Pacific Color Graphics has the experience building successful marketing campaigns around promotional products giveaways.
Find out how we differ from most promotional products companies. Call 888-551-1482 today to talk to a member of the Pacific Color Graphics team about using promotional products, and other marketing methods, to give your business an edge over competitors.