Amazon Pushes for Reducing Packaging Waste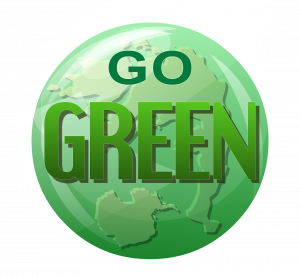 As the leading e-commerce company, Amazon has made progress in recent years to reduce packaging waste on the products it ships. Known by many as the largest online retailer in the world, the company is flexing its power over the market by requiring product manufacturers to redesign packaging to make it less wasteful. At Pacific Color Graphics, we are experts in designing innovative packaging that reduces waste and keeps your products secure.
The standard that Amazon is pushing for today with packaging waste will likely become an example the rest of the e-commerce world will follow. Our packaging experts are here to help you understand the many ways packaging design can be more efficient, reducing shipping costs related to package size, while increasing its eco-friendliness.
The power of Amazon
Amazon has influence, popularity and reach on its side. In September of 2018, it became the second publicly traded company to reach a market cap of $1 trillion. It owns a large chunk of the online retail market, and with this popularity also comes scrutiny.
Consumers are increasingly pushing for Amazon to reduce waste associated with packaging. The company has responded by putting pressure on manufacturers to design less wasteful packaging. This can be done several ways, including:
Reducing the size of packaging. Smaller volume in packaging leads to lower shipping costs and less waste.
Using more recyclable materials in packaging.
Reducing the number of components in a package design.
They have included incentives in the way of a $1 credit for every item sold that meets the new criteria for packaging and are introducing a $1.99 fee for every item that does not. These new standards can be costly for product manufacturers who refuse to cooperate, as many need Amazon in order to have their product reach the global market.
Pacific Color can design efficient packaging
The progress Amazon has made in reducing packaging waste is a great example of the power consumers have in pushing for change. In the Bay area, Pacific Color is here to help make sure your product packaging meets the new standards Amazon is demanding. We are experts when it comes to designing packaging that is safe, eco-friendly, and appealing to consumers.
Call us today at 888-551-1482 or click here to visit us online and discover how we can design your product packaging to meet the new industry standard.