Ramp Up Your Visibility with Direct Mail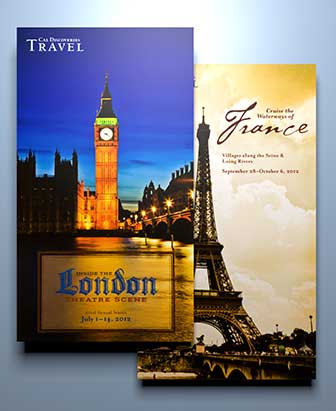 Are your digital marketing efforts falling short of expectations? Ramp up your visibility with direct mail marketing. Direct mail marketing is an excellent addition to your online marketing strategies. Far from obsolete, direct mail offers an impressive response rate compared to digital alternatives, yielding a 5.5% response rate with a house list compared to 0.6% for an email campaign. Why do customers see direct mail marketing more clearly than online alternatives?
Direct Mail Lasts
Email marketing may be inexpensive, but it's easy to delete an email – many do without even reading the subject line. Direct mail has higher open rates – over 42% of recipients go through the material you send. It lasts 17 days compared to the 17-second lifespan of a direct marketing email. Highly targeted direct mail campaigns get results. They also have a nostalgic appeal for older consumers and stand out to millennials as a novel marketing approach.
Direct mail is also more memorable. 75% of direct mail recipients can recall a brand immediately after seeing a printed ad, versus only 44% on digital. With direct mail, there's little distraction – no other tabs, no pop-ups. It's easier to process. For every three pieces of mail, the average person gets 108 emails, making direct mail more difficult to overlook. Consumers can hang onto your advertising piece and review it at their leisure, leaving it in view of household members for days on end. It doesn't get lost in the fray.
Direct Mail is an Essential Part of a Multifaceted Marketing Strategy
Direct mail stands out from the current digital norm, yet works alongside it, adding breadth and strength and increasing overall response rates. Campaigns sending out direct mail in conjunction with online marketing realize higher response rates. 60% of catalog recipients, for instance, will visit your company's website. Does that mean catalogs are the only way to go? No, but creating a memorable marketing campaign does rely on selecting the right packaging style for your audience. What options get the highest response rate?
Oversized envelopes: 5% (response rate)
Postcards: 4.25%
Dimensional mailers: 4%
Catalogs: 3.9%
Letters: 3.5%
Combined with trackable QR codes, PURLs (personalized URLs), special offers, and phone numbers, it's easy to track the synergistic effects a direct mail campaign has on your online sales. You don't have to use it alone – it works fabulously combined with other marketing efforts, giving your visibility a boost.
Prepare Your Direct Mail Marketing Strategy for 2021 Now
Get the right marketing materials into your customers' hands with help from the Pacific Color Graphics design team. We offer virtual service throughout the US, as well as local offices serving Phoenix, Mesa, Tempe, and Chandler, AZ; San Jose, Palo Alto, Walnut Creek, San Francisco, Burlingame, and Danville, CA. Our targeted direct mail campaigns get results. We can design and implement a complete marketing strategy for your business, from devising advertising with innovative, eye-catching designs and packaging to make your marketing materials pop to printing and direct mail fulfillment services.
Don't get lost in the wide world of digital marketing. Ramp up your visibility with direct mail marketing. Contact Pacific Color Graphics at 888-551-1482 and speak to our marketing and design experts about direct mail opportunities for your business today.