How Not to Waste Money on Trade Show Promotional Items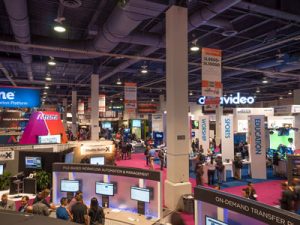 Promotional items are among the most cost-effective marketing tools a company can employ at a trade show.
Given the cost per number of impressions, it's a relatively inexpensive investment to spread your brand message with products that carry your logo or slogan, such as shirts, caps, totes, water bottles, and pens.
But even promotional items' modest price tag goes up without a plan for distributing them for maximum marketing impact.
Here are some Suggestions
The professionals at Pacific Color Graphics have some suggestions on how not to waste money on trade show promotional items:
Contact prospective customers in the weeks before the trade show and arrange for them to receive an item when they visit your booth. Scheduled meetings are typically more productive than leaving your encounters to chance.
By varying the items you hand out from year to year, you create an opportunity to make a fresh impression.
Practical, everyday items are best. Products such as imprinted tote bags, mouse pads or coffee mugs are always appreciated and assure your message will be seen in many places. Save the more specific products for niche target markets.
Reserve promotional items for people who are most likely to do business with you, including those who stop at your booth for a moment to discuss your product or leave contact information.
Hire a reputable printing company so your promotional items are produced when you need them. Make certain spelling is correct and the font and letter size is easily readable before the item is mass produced. Including a phone number or website address is advisable.
Pacific Color Graphics has the capability of producing quality, high-volume promotional products on tight deadlines. Call one of our customer representatives today at 925-600-3006 to discuss placing an order with us.