Company Promotions Calendar – Ideas for 2022
Are you looking for ways to connect with employees and customers heading into the new year? Pacific Color Graphics has you covered, with company promotions calendar ideas for 2022 and beyond. From the popular to the delicious and entertaining, there are no shortages of reasons to celebrate, reaching out to connect with employees and customers with fun and exciting promotional items.
Promotional Ideas for November 2021
3rd National Stress Awareness Day
Helping your employees destress at work and home is in everyone's best interest. A spa gift set, heat therapy pad, and stress release tea offer enjoyable ways to relax and unwind.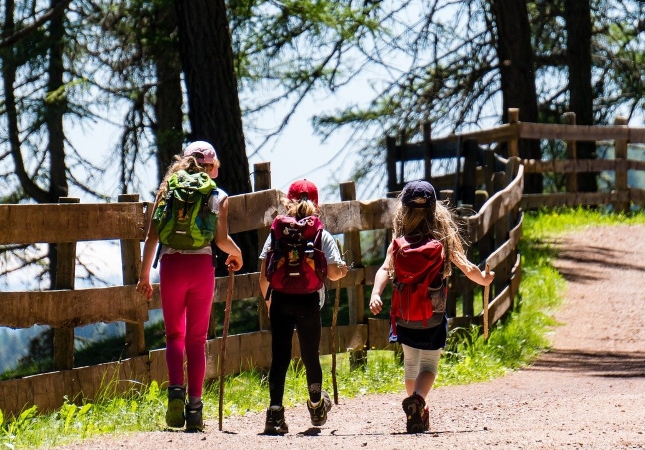 17th National Take a Hike Day
Spending time outdoors has been shown to improve health and mood. Gear up workers for the journey, encouraging them to take in the scenery and get a bit of exercise with a fleece jacket or pullover, cooler backpack, or filter water bottle.
25th Thanksgiving
Foster a giving spirit, gifting employees with a pumpkin spice gift set, holiday serving dish, or cheese board set.
Cyber Mon/Black Fri
Reach out to customers in advance, announcing holiday shopping deals with a coupon magnet or memo board. Or poke a little fun at these chaotic post-turkey-day events, advertising your business with a drumstick or turkey-themed stress relievers.
27th Small Biz Saturday
Draw people into your small business, offering free swag with a purchase, such as colorful knit hats, fleece scarves, and slipper socks, perfect for the coming season.
30th Computer Security Day
Educate employees about staying safe online. Encourage proactive protection with a webcam cover, charging cable security alarm, USB data blocker, or build a custom kit.
Promotional Ideas for December 2021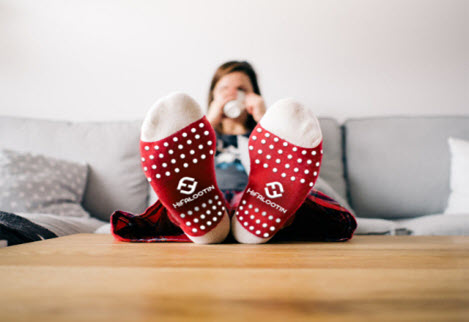 4th National Sock Day
Host a fun sock day, where employees can show off their favorite or most interesting pair – or offer a discount for customers doing the same. Gift a custom branded pair, encouraging photo shares on social media. Pacific Colors offers nearly limitless sock options – so let your imagination run wild.
28th National Chocolate Candy Day
Who doesn't love a bit of chocolate? Ensure a sweet start to the day, sharing a custom gift box with employees or offering a complimentary custom molded chocolate bar to customers.
31st No Interruptions Day/Last Workday of the Year
No one wants to start the New Year behind on work. Ensure your employees reach the finish line with a designated "do not disturb zone," noise-canceling headphones or earplugs, and privacy shields.
31st New Year's Eve
Celebrate the end of another successful year or pushing through the pandemic, showing your employees and favorite customers your appreciation with a bottle of company-branded champagne, champagne flutes, or wine stoppers. Set your gift apart, including personalized promotional items with little extra cost.
Promotional Ideas for January 2022
1st National Hangover Day
Help employees make it through the morning after with a tongue-in-cheek gift set including a hangover survival kit and coffee.
6th National Technology Day
Pacific Color offers a wide assortment of high-tech promotional products to delight workers and customers, from USB necklaces and wireless chargers to VR headsets and smartwatches.
11th National Clean Off Your Desk Day
Having a little fun with cleaning is possible. Help employees put an end to desktop chaos on this holiday with a desk organizer, USB caddy, and cord organizers.
15th National Hat Day
Create a cool hat and #NationalHatDay social media campaign. Our marketing and design team excels in creating promotional items that get your business seen by customers. Whether you favor a traditional beanie or cap, fashionable bucket hat, or wild and crazy stove pipe top hat, we've got you covered.
19th National Popcorn Day
Celebrate America's favorite movie snack. Make your brand pop with custom printed single-serve bags or get fancy with a DIY popcorn seasoning gift set that caters to both sweet and salty connoisseurs.
20th National Cheese Lovers Day
Have a 'gouda' time celebrating this cheesy holiday. Gift a cheese tray, cutting board with slicer, charcuterie, or fondue set. Food is the ideal way to connect with prospects, favored customers, and staff.
31st National Hot Chocolate Day
Combat winter doldrums with fun and exciting hot chocolate bombs or host a tasting party featuring popular and interesting hot chocolate flavors. This cocoa-themed event is an excellent way to boost employee morale and encourage camaraderie.
Generate Excitement and Make a Lasting Impression with Promotional Items
When it comes to connecting with employees and customers, our marketing and design team has no shortage of ideas. Put our company promotions calendar ideas for 2022 to work for your business. Reach out with company-branded swag. Contact Pacific Color Graphics at 888-551-1482 to order custom promotional items for your San Francisco Bay Area, San Jose, Oakland, Phoenix, Chandler, Gilbert, or Tempe business today.