Silicon Valley Leads in Tech and Commercial Printing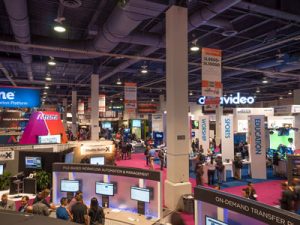 Thanks to our strong entrepreneurial spirit, Pacific Color Graphics, located in Silicon Valley, leads in tech and commercial printing.
At a brisk pace, Silicon Valley businesses are introducing the world to cutting-edge technology such as:
So-called quantum computers that run far faster than classical computers and perform an enormous range of functions that were not possible a few short years ago.
Self-driving cars, which promise to be safer than today's vehicles and ease traffic congestion in big cities.
So how do tech enterprises in Silicon Valley keep people informed of these and other exciting innovations?
In Silicon Valley, Commercial Printing Can Send Your Message
Even groundbreaking technological advances need to be marketed to the public. Commercial printing companies such as Pacific Color Graphics are effective marketing partners for tech businesses trying to gain mass attention.
Experienced commercial printers are able to provide digital printing services that include:
Package design and manufacturing. Consumers often make decisions to buy at the retail level. Technological products that can be purchased off the shelf need to stand apart from competitors and convey important user information,
Trade show prep. Creatively designed booths that draw traffic, along with promotional products that keep brand names in circulation, are two important ways to make an impression with potential customers at conventions and trade shows.
Head-turning signage. Long-lasting banner signs printed with striking graphics, colors and lettering are portable and can be displayed virtually anywhere – buildings, bridges, storefronts, windows, even towed by airplanes.
Brochures and other printed materials. Traditional marketing tools such as media press kits, informational packets and direct mail are making a comeback. Professionally produced printed materials that are well designed with a compelling call to action are an investment that generates sales leads.
The success of a startup often hinges on quickly convincing the public of the value of its product or service. As the Silicon Valley leads in tech, commercial printing services from companies such as Pacific Color Graphics inform the world of their successes. Call 888-551-1482 or contact us online to learn more.