Esports Event Branding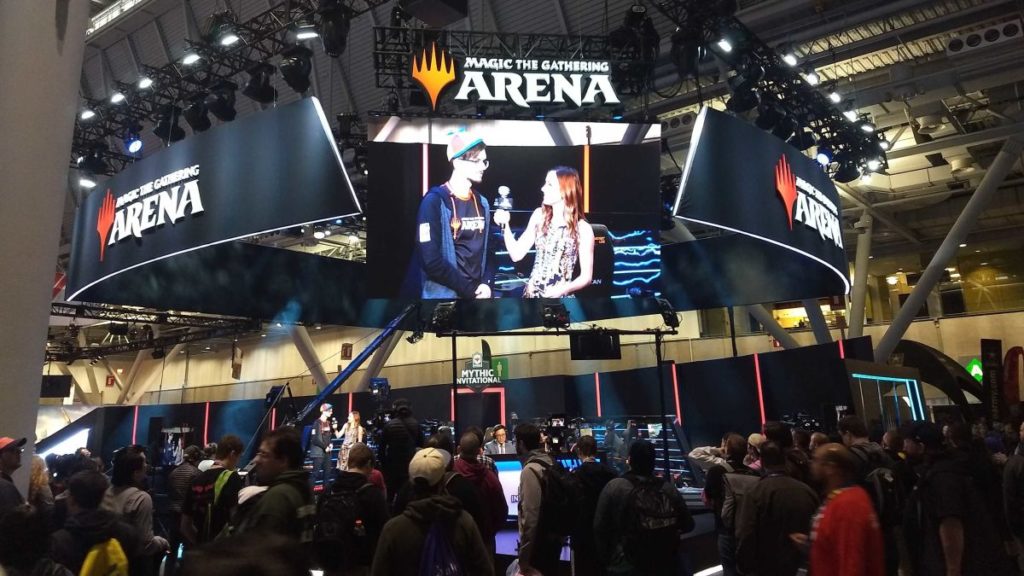 At Pacific Color Graphics we love creating exciting, innovative branding and displays for our clients. At a recent Esports event, we used our expert event-branding experience to heighten the energy and enjoyment that was already surrounding the event.
We always want our branding to elicit a positive response from consumers and by working in conjunction with our branding experts, this event was able to create an atmosphere of elation with its participants. A positive experience can make a big difference in participation in your upcoming events, and we can help you create an event that will be very memorable.
We use all types of branding
Pacific color knows that using a variety of branding at Esports and other events is what makes them more exciting. No one wants to see a bare event hall area. We used our custom branding to encourage people to interact with and have fun within our clients display. To do this, we used a variety of avenues to advertise our client's product to consumers in a way that was engaging and entertaining. This included:
Banners
Billboards
Posters
Car wraps
Branded swag
Faceless cardboard cut outs for picture taking
Urinal screens
Yes, even urinal screens. It's a fun and creative way to get consumers talking about a product, even if we brought it to their attention in the restroom! The cardboard cut outs were also a great way for consumers get excited about the products. We purposefully create something that consumers can touch and interact with, because that will make your product even more appealing.
Pacific Color can create excitement for your event
We are experts when it comes to event branding and we want to share our knowledge with you and your company in time for your next event. Let us help create an exciting experience for your consumers by including a variety of fun event branding materials.
Pacific Color Graphics had great success with Esports event branding because we can handle all aspects of branding. Give us a call at 888-551-1482 or click here visit us online and start talking with one of our branding and display experts today.