Cosmetics Moves to Biodegradable Packaging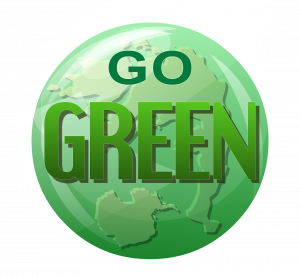 With concerns over the future of the earth and carbon footprint distressing younger consumers, natural and eco-conscious brands in the global cosmetics industry are turning to more environmentally friendly packaging solutions. In their efforts to combat the environmental impact of the 120 billion units of packaging produced by the global cosmetics industry annually, some beauty brands are reinventing their packaging, turning to more ecologically sound, biodegradable packaging options.
A New Era in Packaging Design
One in three consumers chooses brands they believe are contributing to social or environmental good. To meet this demand, cosmetics manufacturers are performing in-depth life cycle assessments, from sourcing sustainable ingredients to devising for eco-friendly, low-impact packaging. Forward thinking beauty brands are looking to solutions that allow customers to continue to enjoy their products without sacrificing quality or convenience, such as:
Biodegradable, compostable packaging and wrappings
Manufacturers are increasingly choosing boxes and wrappings that leave no trace, even if they ultimately end up in the landfill, preferring solutions made from 100% post-consumer recycled waste.
Recyclable packaging
Cosmetics businesses are not only offering programs to handle their own packaging waste but collecting items from other beauty brands as well.
Refillable bottles
Refillable packaging for products such as shampoo, hair color, deodorant, and mouthwash are also popular and touted to reduce annual landfill waste by 5 pounds per person.
Minimized labeling
Manufacturers aren't shying away from label redesigns, reinventing packaging with options that reduce landfill waste and encourage the repurposing/reuse of packaging materials.
Looking to the Future
Have your employees or customers challenged your business to consider the impact its products' packaging has on the environment? Nearly one third of the garbage in U.S. landfills is from containers and packaging. Humans also dump millions of tons of single use plastics into the ocean annually. Reports on the negative impacts of such waste on the environment and human health are becoming increasingly alarming.
Looking to the cosmetics industry's recent packaging shift and incorporating similar changes into your own processes could help your business and the planet net a significant return on investment. Showcasing your business' commitment to the environment impacts customer sentiment, sales, and the earth, ensuring the long-term sustainability of these relationships.
Supporting Change through Thoughtful Package Design
At Pacific Color Graphics, we have the industry expertise to help you design labeling and packaging solutions that benefit your business as well as the planet. We are in it with you, investing time and resources into the development of sustainable business practices. An Alameda County certified Green Business, we strive to streamline our production processes and protect the earth through sustainable business practices. We can help you do the same, protecting the planet while securing the future of our industries.
Gain a competitive advantage while protecting the earth, uncovering new revenue streams in your industry. Reinvent your packaging with the help of our food and retail packaging design experts, supporting your consumer base with new biodegradable packaging solutions. Contact Pacific Color Graphics at 800-541-5559 to learn more today.