Company Promotions Calendar – Ideas for Q2
Boost brand recognition and connect with employees and customers with these company promotions calendar ideas for Q2 of 2022 and beyond. These fun and exciting promotional items are perfect for reaching out to everyone returning to the new post-COVID normal.
Promotional Ideas for February 2022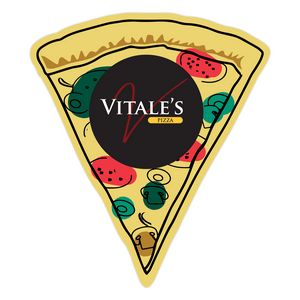 9th National Pizza Day
Advertise your new location with a pizza magnet, gift your first 100 holiday customers with a pizza cutter and coupon giveaway, or treat your employees to on-site pies with our pizza party gift set.
13th Super Bowl
Generate buzz for upcoming viewing opportunities at your establishment and support your team with fan favorites like foam fingers and megaphones. Don't forget football stress relievers for those less-than-stellar plays.
14th Valentine's Day
Show your staff and customers a little love with wonder beads hearts, a Cupid audio splitter set, or Valentine-themed candy treats.
18th National Drink Wine Day
Celebrate national wine day with giveaways and prizes, including branded wine glasses and thermal tumblers, wine bottle openers and foil removers, custom labeled cabernet, or an Igloo Daytripper Wine Tote with mulled wine mix and snacks.
26th Baseball Season
Kick-off spring training, winding up for excitement on the mound. Hand out company-branded swag at home games, such as baseball bat pens, baseball stress relievers, large inflatable bats, folding baseball binoculars, baseball-themed beverage coolers and water bottles, and more. Create event-themed clear tote bags for sale on-site, easily solving safety and compliance issues.
Promotional Ideas for March 2022
13th March Madness
Promote your sports bar with branded cups and bottle coolers, support your local team with stadium cushions, themed socks, thunder sticks, or foam hands. Build excitement at your next sales meeting with fun, March Madness themed products and giveaways like a light-up magic sports basketball game, silicone basketball poppers, or basketball duck stress relievers.
14th National Napping Day
Observe and encourage the importance of rest and naps for optimal health, especially through the pandemic, with a luxurious sleep mask or plush travel pillow and blanket set.
17th St. Patrick's Day
Generate a little marketing luck with shamrock jar openers, shamrock or pot-of-gold stress relievers. Are you hosting a themed event? Add a little green and gold to your bottom line with buzz-worthy promotional items like light-up shamrock necklaces, striped top hats, or Irish billboard sunglasses.
19th Covid Biennial
Boost staff and customers' spirits through the pandemic with essential health and safety gear, such as novelty face masks, including N95 and KN95 options, branded hand sanitizer, or handy sanitizer pens.
20th Spring Equinox
Welcome spring's arrival or start a new promotional campaign, gifting your staff and customers with mini pens in pots, wildflower seed bombs, garden kneeling cushions, or straw sun hats.
Promotional Ideas for April 2022
1st International Have Fun at Work Day
Foster a sense of fun and camaraderie with novelty pens, airplane tape dispensers, foam putty, pop-it fidget toys, tabletop cornhole games, or an office s'mores party.
7th National Beer Day
Celebrate the world's most widely consumed alcoholic beverage, advertise your bar or restaurant event, or simply gift employees on this fun, festive day with a beer magnet bottle opener, beer chiller, custom pint glass, or stainless steel growler.
17th Easter
Celebrate Easter with a cute plush rabbit or chick and delicious treats like foil-wrapped chocolate carrots and bunny pops.
29th Arbor Day
Commemorate the importance of trees. Encourage workers, customers, friends, and neighbors to offset forest loss and support wildlife with reusable shopping bags, seed pens, or tree seedling kits.
Generate Energy and Excitement
Get noticed and connect with employees and customers with these company promotions calendar ideas for Q2 from Pacific Color Graphics. Contact us at 866-341-6030 and uncover new ways to put company-branded promotional items to work for your San Francisco Bay Area, San Jose, Oakland, Phoenix, Tempe, Chandler, or Gilbert business today.