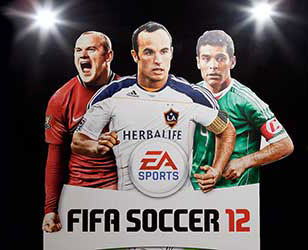 After many years of serving Silicon Valley, Pacific Color has expanded its commercial printing services to the Phoenix area. We now offer the same fast, high quality, competitively priced printing services our Bay Area customers rely on, to Phoenix, Chandler, Tempe, Mesa, and Gilbert businesses, allowing you to take advantage of a multitude of printing and marketing services.
Large Format Printing and Displays
Grow your company and draw attention to your brand with innovative, eye-catching large format displays. We offer a variety of high impact large format options, including premium vinyl banners for expansive outdoor displays, or versatile mesh fabric stands that withstand wind. Our marketing and design team can also create lightweight, easy to assemble foam trade show displays that stand out in a crowd, alongside coordinating marketing collateral and promotional items.
Point of Purchase (POP) Displays
Turn shoppers into customers with our cost-effective, versatile POP designs. Pacific Color is a leading provider of point of purchase retail displays, including freestanding and countertop displays and kiosks. Skillfully designed for easy transport, setup, and storage, our POP designs offer an attractive alternative to barren steel shelving. Strong and flexible, we can produce them in nearly any shape or size, making it easy to create custom solutions for any product.
Packaging Design and Printing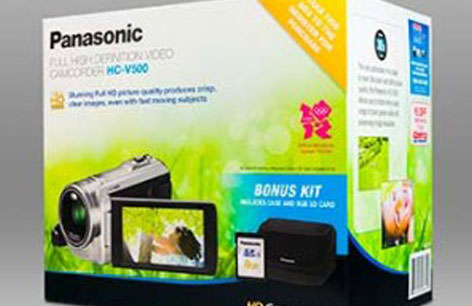 Improve your product packaging with creative, custom packaging solutions. Establish brand recognition in today's highly competitive marketplace, attract attention, and drive sales. Our full-service design, printing, and distribution professionals can provide whatever level of support you need, from design to execution, working with your marketing team, or providing in-house services. A Forestry Service Council (FSC) and Alameda County Certified Green Business, we excel in delivering low carbon, reduced waste, eco-friendly packaging solutions.
Promotional Items
Step up your marketing campaign with unique and appealing promotional items. Emblazon your company logo on the latest high-tech gadgets, drawing customers into your trade show display. Fill swag bags with must-haves, enticing viewers to your virtual event with a coveted thank you gift. Raise company morale and boost your brand image with high-quality company-branded apparel. We can meet all your promotional needs, from product selection and logo design to fulfillment and shipping.
Custom Digital Printing
Whether you need postcards for a direct mail campaign, slick brochures or complex books, our custom digital printing services have you covered, delivering high-quality printed materials fast. With the latest inks, toners, coatings, and equipment, our in-house team can handle even the most complex, cutting-edge projects.
Learn more about fast, competitively priced commercial printing services in the Phoenix Area. Contact Pacific Color Graphics at 888-551-1482 or request a quote online today.
Phoenix – The Valley of the Sun
Located in the heart of the Sonoran Desert, Phoenix is an attractive locale, with more land designated for parks and preserves than any other city, including plentiful golfing opportunities. One of the largest cities in the US, this capital city is the cultural center of Arizona, featuring numerous arts venues and a vibrant downtown. The perfect mix of urban sophistication and desert beauty, Phoenix is feature-packed, boasting luxe resorts and award-winning cuisine. Luke Air Force Base and a range of industries call this unique locale home, including Fortune 500 companies Honeywell (aerospace division), Avnet Electronics, Freeport-McMoRan Mining Company, and PetSmart.