A Full-Service Commercial Printing Company for San Jose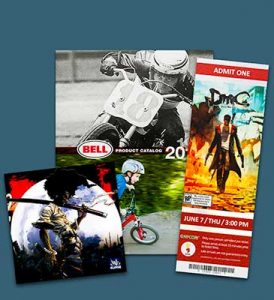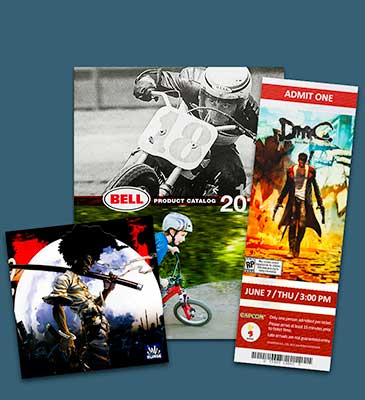 As a leading commercial printing company in San Jose and Silicon Valley, Pacific Color Graphics has a lofty standard to uphold.
High-tech enterprises demand high-quality marketing and printing services for their worldwide customer base. With a team of imaginative pros and the most up-to-date digital printing technology available, Pacific Color Graphics helps those discriminating clients achieve their goals in hyper-competitive markets.
San Jose, the Soul of Silicon Valley
Pacific Color Graphics is excited to call San Jose, the virtual capital of Silicon Valley, our home. The third largest city in California, San Jose's influence is global.
The high-tech companies that are headquartered in San Jose is a who's who list of innovators, including PayPal, SunPower, Adobe, eBay, and Cisco Systems. One little-known fact: San Jose's residents generate more patents than any other city in the United States.
That creative drive is why Pacific Color Graphics feels right at home in San Jose.
Printing Services for San Jose and Beyond
Pacific Color Graphics partners with businesses like yours to provide creative marketing services such as:
Promotional products. Distributing items emblazoned with your logo, slogan or message is a popular way to boost the profile of your brand. We can print on anything! Our varied selection of promotional products includes sports gear such as golf towels, caps, eyewear, and water bottles, clothing such as shirts, hats, and jackets, office supplies, and everyday items including coffee mugs, totes, and flash drives.
Distinctive packaging helps your products stand apart from competitors on store shelves and in displays. Our quality packages provide information that consumers want and also provide protection from rough handling or tampering.
Online company stores. Give your employees the power to promote your brands with an easy-to-master online company store. The store provides access to all sorts of promotional products. Analytics enables precision tracking of sales and items. Pacific Color Graphics sets up and maintains the store at minimal cost.
Commercial printing. We're experts at creating compelling materials such as direct mailers, brochures, pamphlets, or whatever you need. Our team can handle quick turnarounds or special projects that require an experienced hand.
Trade shows. Conventions are an opportunity to show potential customers why they should do business with your company. Make the most of it with professionally designed booths, banner signage, printed handouts, and promotional products.
Banner signage. Grand-format signs are cost-effective, portable, and versatile. Imagine your banner, custom-printed using vivid colors, lettering and graphics, getting displayed at special events, in storefront windows, atop rooftops, on chain-link fences, virtually anywhere you want your message to be seen.
Point-of-purchase merchandising. Make your brands' presence known where buying decisions are often made: in the store. We design and produce brilliant displays that spark sales.
Integrated marketing strategies. Any Pacific Color Graphics commercial printing service can be used within the context of an overall marketing plan. Which services you choose to implement depends on your business and target customers. Our experts are able to tailor a strategy based on the needs and budget of any type of business, large or small.
Contact San Jose's Premier Commercial Printing Company
We're the commercial printing company in San Jose that has earned the trust of clients such as UC Berkeley, PlayStation, Ubisoft, and AT&T. Create – or reinvigorate – a market strategy for your brand with the help of our team of professionals.
Call 888-551-1482 today.