Color Digital Printing Services in Phoenix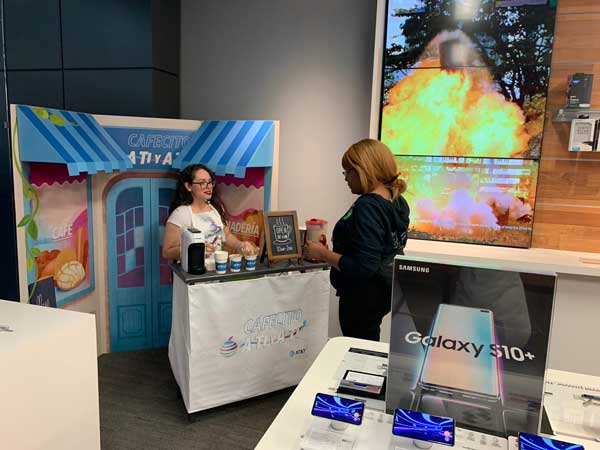 Elevate your marketing and advertising game with color digital printing services in Phoenix from Pacific Color. We're your one-stop, concept-to-delivery solution, providing everything from marketing and design assistance to commercial printing, distribution, and fulfillment. You can count on our experienced team for responsive customer service, fast turnarounds, and reliable results.
Custom Digital Printing Solutions for Your Phoenix Business
We offer custom digital printing of business cards, postcards, flyers, brochures, catalogs, books, and more. Print your own design, or collaborate with our marketing and design experts, creating attention-getting, stimulating content. Our in-house team can handle even the most cutting-edge designs using the latest inks, toners, coatings, and equipment. Our unsurpassed quality ensures your Phoenix business is well-represented.
Large Format Banners and Signs in Phoenix
Nothing demands attention like large format banners and signs. Put your Phoenix business in the spotlight with big, bold, high-impact signage. Choose from premium vinyl banners, wind-resistant mesh fabric stands, posters, window and building graphics, and more. No matter how big you want to go, we have the equipment to bring your design to life.
Are you preparing for an upcoming trade show? Simplify your setup and put yourself in the spotlight with our innovative, lightweight foam trade show displays.
Retail Storefront Signage and POP Displays
Maximize exposure for your favorite products or services. Increase sales with our easily assembled, head-turning POP (point-of-purchase) displays, retail and storefront signage. Our design team knows how to attract consumers with a clear message, compelling imagery, and vivid colors. We can make displays from a wide range of substrates in many shapes, styles, and sizes – signage possibilities are limited only by your imagination.
Package Design and Printing Services in Phoenix
Pacific Color offers a range of product packaging options for Phoenix businesses, including reduced-waste, low-carbon, environmentally friendly packaging solutions. Tell us about your design or talk to our experienced professionals about finding packaging that beautifully reflects your product and company culture and solves your packaging dilemmas.
Promotional Products for Phoenix Area Businesses
Custom, company-branded swag is an excellent way to promote your Phoenix event, attract customers, and motivate employees. Select the perfect products with help from the Pacific Color team, choosing from time-tested favorites like drinkware and tees, or high-tech gadgets, gourmet food, and more from top brands. We handle it all, from logo design and printing to order fulfillment and shipping.
Don't get overlooked. Ensure your message won't be ignored with color digital printing services in Phoenix from Pacific Color Graphics. Contact us at 888-551-1482 and uncover new ways to magnify your Phoenix, Chandler, Gilbert, or Tempe business' message today.
Phoenix, AZ – The Valley of the Sun
Located in Maricopa County, Phoenix is the capital and cultural epicenter of Arizona. This bright spot in the heart of the Sonoran Desert holds more than 41,000 acres of parkland and nature preserves. The city is feature-packed, enticing outdoor enthusiasts locally and nationwide to its desert beauty, luxury resorts, and award-winning dining. Pacific Color Graphics is proud to provide color digital printing services throughout the region.