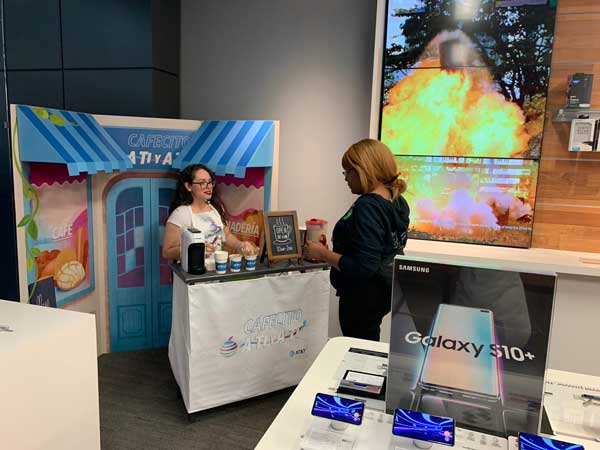 Extend your reach with B2B marketing services in Arizona from Pacific Color Graphics. Strengthen relationships with your current clients and reach out to new prospects, growing your business with our custom-tailored marketing solutions. Grab your target audience's attention, spurring them to action with an effective, memorable marketing campaign developed by our seasoned team. Reach out with persuasive brand messaging, vibrant flyers and brochures, direct mail, promotional items, custom packaging, and more, achieving outstanding marketing results.
Digital Printing
Put your best foot forward with vibrant, crisp, professional custom marketing materials. PCG can design and produce a wide range of digitally printed collateral, including:
Flyers and brochures
Personalized correspondence
Wide format banners and signage
POS displays and product packaging
Company-branded promotional items and wearables
Trade show displays
And much more – just ask – we can bring your idea to life
Brand Messaging
Our skilled marketing and design team knows where business-to-business marketing differs from marketing to individual consumers and where they intersect. Whether you're a new company building your brand name or an existing establishment reinventing your image, we can devise targeted brand messaging to pave the way for successful business relationships.
Mail Marketing
Our targeted, budget-friendly mail marketing campaigns get results at a fraction of the expense of other services. We have years of experience in the direct mail and fulfillment industry, tailoring mailing lists to your B2B clients. Our team has created successful campaigns for many big industry brands, including AT&T, Sony, CrowdStrike, and Electronic Arts.
Packaging Design
Distinguish your brand, increasing market share with premium packaging that stands out from the competition. Whether you're wrapping corporate gifts or introducing a brand new product, we take the time to get to know your company, creating marketing materials that perfectly reflect your brand image and message.
Promotional Items
Modern-day buyers demand personalization. We can help you achieve this, reaching out with personalized promotional products, no matter your business's size. Connect with key customers and prospects, shopping our extensive selection of promotional favorites or building a custom kit filled with:
Office favorites
Industry-specific swag
Company-branded apparel
Corporate gifts
Quarantine survival gear
Create your own customized intra-company shopping portal, allowing clients to choose their favorite gear. We've got everything you can dream of, from mugs and shirts to high-tech gadgets and gourmet treats.
Fulfillment and Management
Take a load off, reducing your to-do list with our comprehensive services. Our team can manage everything from design and production to order management and fulfillment, shipping items directly to your business prospects and partners.
Uncover new ways to grow with business-to-business marketing services in Arizona from Pacific Color Graphics. Contact us at 888-551-1482 to discuss your Chandler, Gilbert, Mesa, Phoenix, or Tempe business needs. Start creating a custom B2B marketing strategy today.