Bulk email and every door direct mail (EDDM) services provide an affordable and highly effective marketing solution for businesses offering products or services with mass appeal. These diverse, impactful marketing campaigns are easily customizable, allowing you to reach out to select audiences to improve your results. Whether you operate a home service, restaurant, or retail establishment, bulk email and EDDM services deliver tangible, lasting results.
How EDDM Differs from Direct Mail
While traditional direct mail targets recipients of a particular demographic using mailing lists, EDDM targets every mailbox in a chosen neighborhood, city, or zip code – no mailing list required. Choose to send your direct mail piece to residents, businesses, or both, selecting geographic zones to target from USPS mailing routes.
Ways to Connect with Email and EDDM
Successful email and EDDM marketing strategies that earn high response rates give potential customers a number of convenient options to respond to offers, such as:
Dedicated landing pages
Personalized URLs
QR codes
Coupon codes
Texting
Phone numbers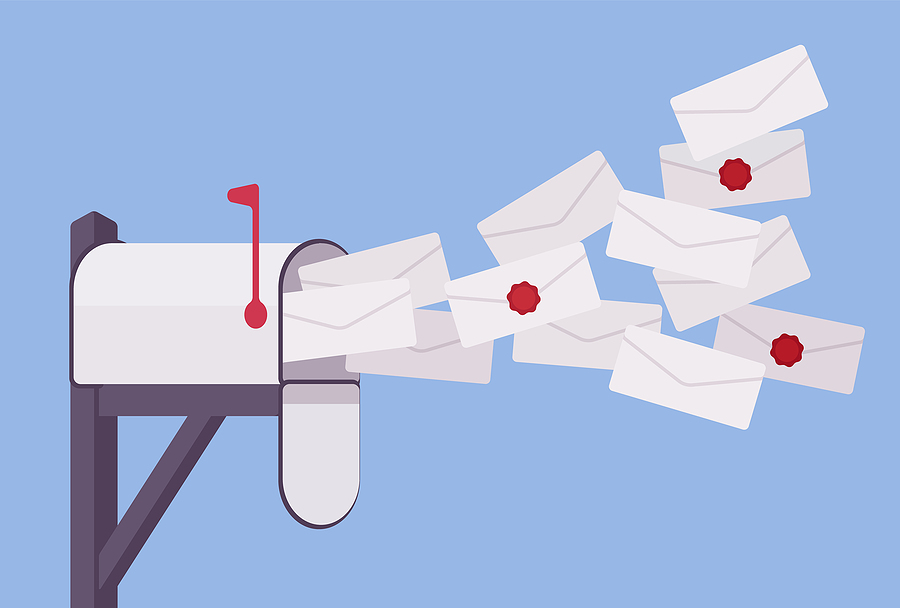 Our marketing and design experts use direct, eye-catching graphics and messaging that communicates your offer instantly and boosts your conversion rate. Unique, traceable landing pages and offer codes allow you to track campaign response and refine future marketing strategies, enhancing results.
EDDM Offers Significant Savings Over Stamped Mail
Unlike first-class stamped mail, which currently costs $0.58, or postcards, which cost around $0.25 to $0.35 per piece, EDDM postage is much lower. Flats up to 3.3 oz are just $0.178 per piece up to 5,000 pieces and $0.157 per piece for mass mailings over 5,000 pieces. This discount offers significant savings, from 28-72%. In addition, with every door direct mail, there's no need to purchase a postage permit. However, there are size parameters. Our marketing and design team can help you create a unique and eye-catching design within these guidelines, from postcards to brochures and letters that effectively convey your message while controlling costs.
Diversify your marketing efforts with affordable, effective bulk email and EDDM services from Pacific Color Graphics. Contact our direct mail marketing experts and start developing a plan for your San Francisco Bay Area, San Jose, Oakland, Phoenix, Chandler, Gilbert, or Tempe business today.