Our Promotional Products Have Impact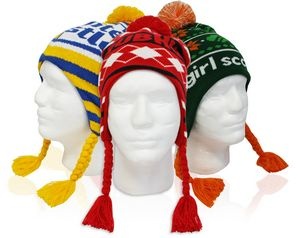 Pacific Color Graphics often recommends incorporating promotional products as a cost-effective way of launching new marketing campaigns or revitalizing existing ones.
Promotional items are as popular as ever, whether they're shirts, hats, pens, tote bags, mugs, sportswear, computer/office accessories, or household products such as calendars and clocks. Surveys show dozens of logo products can be found in nearly every home or office in North America.
The promotional marketing specialists at Pacific Color Graphics use quality, durable promotional items as part of a well-rounded marketing strategy because of the benefits they offer:
Even companies on a budget can make a splash with fresh, branded promotional items – relatively inexpensively. Because the products are offered to potential customers for free, wide-ranging distribution is practically assured.
Lasting impression. A simple but much-used ink pen emblazoned with your slogan, for example, delivers a persistent message that is the hallmark of a compelling promotional campaign. The cost-per-view to your company goes down for as long as your promotional product is in view!
Promotional items deliver a positive message. Consumers view your business favorably every time they don a sweatshirt or cap with your logo.
Clothing is a terrific promotional advertising vehicle. Caps, hats, sweaters, shirts and blouses in particular display your company's logo for everyone to see. Imagine the impact when someone wearing one of your promotional products appears on television, or a stadium Jumbotron.
Pacific Color Graphics offers a huge selection of logo items to fit your company's image and message. Call us today at 888-551-1482 .
Pacific Color Graphics offers promotional marketing services to some of the largest high-tech, marketing savvy clients in San Francisco, San Jose, Palo Alto, Pleasanton, Santa Clara, Mountain View, Walnut Creek and throughout Silicon Valley.
The Savvy Use of Promotional Items
Once you've decided to use promotional products to spread your message, there are other marketing decisions to be made. Trust Pacific Color Graphics to advise you on which products will best serve your interests, how to distribute them, and what to print on them in order to set your brand apart!
Promotional products can be a versatile, powerful marketing tool. For imaginative ideas on how to use them in an overall marketing strategy, call Pacific Color Graphics today at 888-551-1482 .