Printing Company in Pleasanton
Much More Than Just a Printing Company in Pleasanton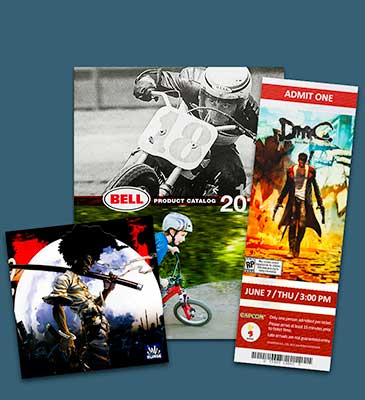 Pacific Color Graphics is a printing company in Pleasanton that offers clients much more than printing services.
We are a full-service marketing partner taking an innovative, all-encompassing approach to help your company capture the attention of prospects and turn them into loyal customers.
The Pacific Color Graphics team has the capability to communicate a convincing message to consumers using an arsenal of marketing tools, including:
Find out more by calling Pacific Color Graphics today at 925-600-1482.
A Full-Service Printing Company in Pleasanton
Selling to today's busy, distracted consumers is more difficult than ever. Convincing potential customers that buying from you is their best choice takes a comprehensive marketing strategy.
Pacific Color Graphics' range of services offers lots of options. Take advantage of every opportunity to reach your target market – it's the smart way to do business in an ultra-competitive environment.
Pacific Color Graphics is a full service printing company based in Pleasanton and serves clients throughout Silicon Valley and beyond.
If you are looking for a printing company in Pleasanton capable of expanding your marketing focus, call the Pacific Color Graphics team at 925-600-1482.