Trade Show Giveaways Made Simple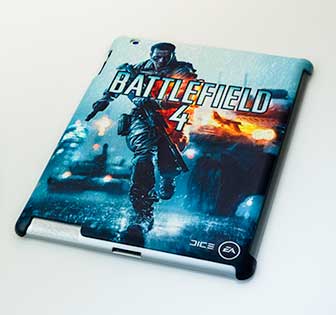 Creative trade show giveaways enable your company to enlist the help of convention-goers to spread the word about your product or brand.
At Pacific Color Graphics, we're firm believers in the savvy use of promotional products as a marketing tool. Everyone loves getting cool stuff, and handing out free items has almost become a requirement for businesses who wish to keep their message alive after the booths have been taken down.
Here's how the Pacific Color Graphics team helps you do trade show giveaways right:
With access to a huge inventory of quality products, including hats, caps, T-shirts, polo shirts, sweatshirts, sporting and athletic equipment, office supplies, bags, and much more, we can supply anything you want. With our help, you can tailor your choice of promotional items toward your particular target market. For example, computer gear works well for techie attendees, sports bottles, monitors, and the right clothing for the athletic crowd.
We can print your logo or slogan on virtually anything. Our digital printing equipment offers sharp reproduction of colors, images and fonts that transform anything into a small billboard touting your product, from a simple T-shirts to lip balm. We print bags and design packaging too!
Relatively inexpensive trade show giveaways are also a great way to stretch your marketing dollar. For a small investment, your message is viewed repeatedly every day, for years at a time.
Call 888-551-1482 today to speak with a Pacific Color Graphics customer service specialist.
Order Your Trade Show Giveaways Today – Call
888-551-1482
Pacific Color Graphics makes preparing for a show or convention easier by simplifying arrangements for trade show giveaways.
Contact one of our customer representatives to order the promotional items you wish to use at the show. If you are already a Pacific Color Graphics client, we'll have your marketing files on hand and can begin production right away.
If you are a new client, you can upload files via the easy-to-use FTP function on our website.
Our Full Trade Show Support Services include:
Offset, Digital, Grand Format, Screen, Dye Sublimation
Fulfillment services and Bag Stuffing
Booth Design – Custom and Modular
Booth Display Hardware and Rental Services Modular Custom, Stocking the booth
Booth Traffic Drivers, Direct Mail Purl, Social Media Promotional items
Back Walls Hanging Signs, Hop Up Vector Walls, LED Backlit Steps
Retractable Banners, Meter Boards, Graphics Installations, I & D Furniture Rental
Floor Graphics Booth & Vehicle Wraps; Branded Tents, Flags, Banners, Table Throws
Binders, Spiral Bound, Wire-O, Saddle Stitch, perfect bind
Palm cards, Postcards, Rack cards, Sales sheets including European sizes A3 A4 A5
Directional signage, Foam core Sintra- Gator- and Ultra-, Posters mounting, Laminating
Name badges, Table Tents, Lanyards, Grab bags, Tote bags, Stickers, Handouts
Just Ask!
Quick turnarounds are our specialty, but it's best to call us a few weeks before the show to guarantee delivery of the promotional products you want.
Call Pacific Color Graphics today at 888-551-1482 . We're based in Silicon Valley and offer marketing services such as trade show giveaways to national clients and those in the San Francisco Bay Area.